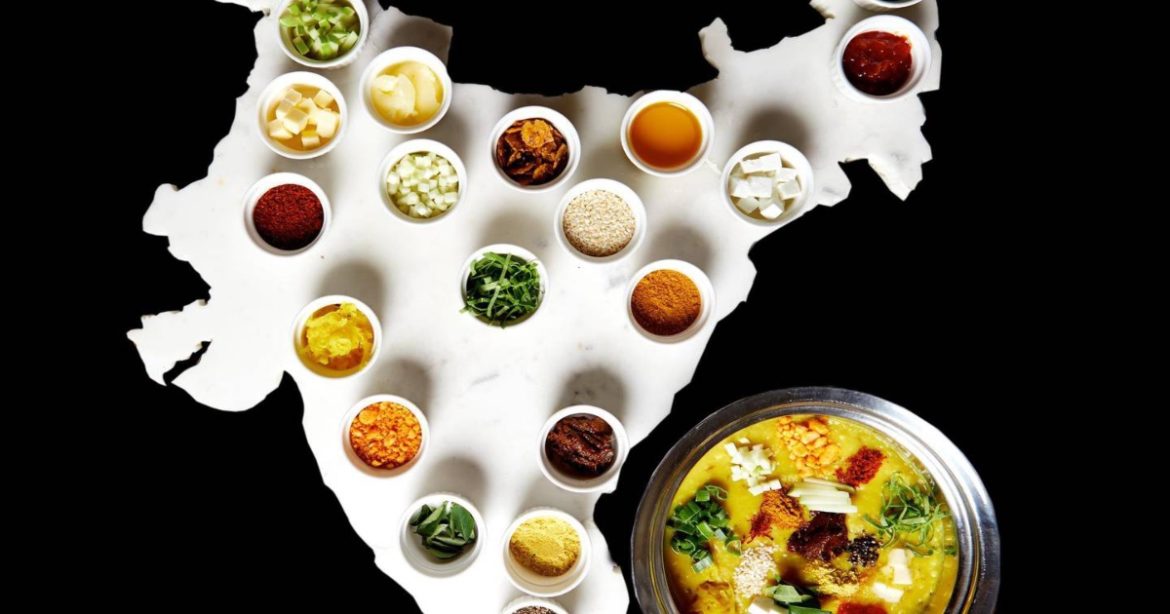 by Vaishnavi Venkataraman September 1, 2021 831
There's something warm, comforting and humble about Khichdi-agree? No matter what cuisine you try, there's certainly nothing more satiating than a bowl of Khichdi. While nothing can quite match the Khichdi our mothers make, a fine dining restaurant in Dubai has taken this humble dish to a whole new level. Tresind, Dubai makes the famous India Khichdi by adding spices and flavours from all the states in India. Tried it yet?
Also read: Top 7 Dishes You Must Try At Trèsind Dubai
The Khichdi Is Made With 20 Ingredients & Costs AED 135
If you think you can polish this off in one go, you might want to think again. The Khichdi Of India is not your normal Khichdi. This one's made of 20 speciality ingredients, each picked from a different state in India. The Khichdi is made of:
1. Apricots form Kashmiri
2. Green Apple from Himachal Pradesh
3. Butter from Punjab
4. Ghee from Hariyana
5 Pickle spice from Rajasthan
6. Papaya chutney from Gujarat
7. Garlic chutney from Maharashtra
8. Curry leaf from Karnataka
9. Pink pepper corn from Kerala
10. Podi spice( gun powder) from Tamil Nadu
11. Gongura leaf pickle from Andhra Pradesh
12. Biryani spice from Telangana(Hyderabad)
13. Chenna( cottage cheese) from Orissa
14. Mustard from West Bengal
15. Chilli from Assam
16. Ginger pickle from Arunachal Pradesh
17. Seesme seed from Chhattisgarh
18. Neembu Sev from Madhya Pradesh
19. Raw Mango from Uttar Pradesh
20. Chana( Sattu) from Bihar
It takes 25-30 minutes to prepare the India Khichdi and the dish can be shared between three people. The Khichdi weighs one kg and costs AED 135. The dish is available everyday at Tresind, Dubai.
So, are you ready to dig in? Meanwhile try this Restaurant Style At Home Ep 16: Indian Potato Puris From Dubai's Carnival By Tresind.
Deets
Location: Tresind, Nassima Royal Hotel
Time: 12 noon – 3 pm, 7 pm – 11:30 pm
Contact: 04 5260684